Fork Star Logo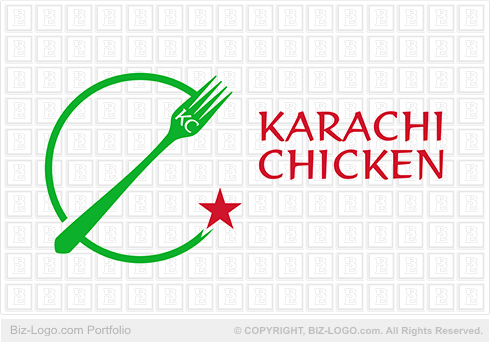 This logo is not for sale.
Similar logos are available in the pre-designed-food category:
More Restaurant / Food Logos
Fork Star Logo
Image file: fork-star-logo.gif
Biz-Logo.com graphic designer created the logo on display. The logo is a pre-designed logo, designed from scratch.

The fork star logo caught the attention of our client in Fremont, California. Our client is in the restaurant and catering business. The logo disclosed the entire concept of his business needs. After finalization, the logo became the business property of our client.

The image shows a fork, the head tilting to the right. From the head of the fork protrudes a swoosh, swinging behind the handle and ending in a split point. Near to the end of the swoosh a five spiked star is designed. The abbreviation of the company name is grafted onto the broad face of the fork head.

The name of the company is designed to the right of the logo.

The fork and swoosh is colored green. The name of the color is Fill: 100% PANTONE 361 C, Outline: None. The star and the name of the company is colored red. The name of the color is Fill: 100% PANTONE 186 C, Outline: None.

The name of the font used to design the company name and abbreviation is Formal436 BT
(Normal)(ENU).


More Case Studies
More from pre-designed-food
Pre-Designed Logos
Custom Logos