Woodbrook Church Logo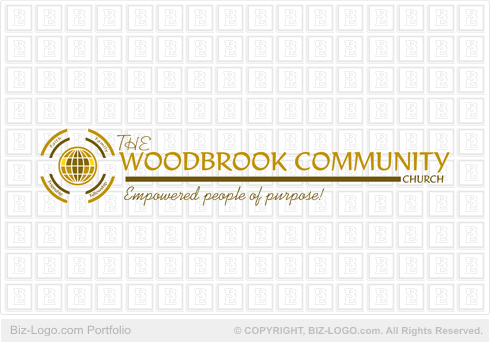 This logo is not for sale.
Similar logos are available in the pre-designed-church category:
More Church Logos
Woodbrook Church Logo
Image file: woodbrook-church-logo.gif
The Woodbrook Community Church condensed its view about the pre-designed logo displayed on this page: this is the logo for their church.

The pre-designed logo was designed by Biz-Logo.com. The logo category is Church Logos, found on the website of Biz-Logo.com.

The logo gave opportunities to experiment with the placement of the strap line and name of the church. Catch words were built inside each of the four arches. The four arches embody the globe and the globe on its part, housed the cross, representing the Christian Faith.

The name of the church is designed to the right side of the logo. The name and strap line are separated by a thick bar ending in CHURCH.

The names of the colors are - yellowish brown Fill: 100% PANTONE 1245, Outline: None. The chocolate color - Fill: 100% PANTONE 133 C.

The name of the script is Formal436 BT (Normal)(ENU) and Kaufmann BT (Normal)(ENU).

More Case Studies
More from pre-designed-church
Pre-Designed Logos
Custom Logos