Cattle Rancher Logo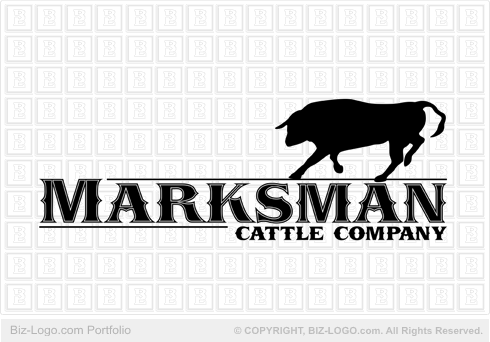 This logo is not for sale.
Similar logos are available in the pre-designed-cat04 category:
More Animal Logos
Cattle Rancher Logo
Image file: cattle-rancher-logo.gif
From Elgin, Texas, Biz-Logo.com received an order for the graphic design of a bull. The image shown on this page became the ranch's branding logo.

Important was the name of our client's company that had to take a prominent position in the logo design yet complimenting the graphic image of the bull. Fonts were selected reflecting ranch life. LHF Timberlodge (Light)(ENS) was chosen to design the name of the company with. LHF Boston Truckstyle (20.569 pt) fitted the design of the strap line. Both the name and strap line of the company is designed below the figure of the bull. Two horizontal lines covers the top and bottom positions of the name of the company in part. The strap line is design below the name.

The horizontal line is used as the foundation site for the posture of the bull. The bull is positioned to the far right of the horizontal line. The bull faces the left side of the logo design.

The logo is colored black and white.
More Case Studies
More from pre-designed-cat04
Pre-Designed Logos
Custom Logos