Weight Loss Logo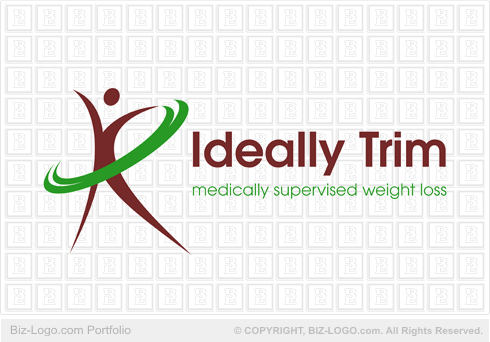 This logo is not for sale.
Similar logos are available in the pre-designed-fitness-logos-gym-logos category:
More Fitness / Gym Logos
Weight Loss Logo
Image file: weight-loss-logo.gif
The logo design displayed on this page is a cartoon person. The person is almost encircled by two green swooshes. The person is designed in joyous mode, arms stretched into the air, legs spread in dancing mode. The two swooshes combines through out the length of the design except for their open sides. The figure is colored brown.

The name of the company is designed to the right side of the logo. The name is constructed by two words. The words are designed in small letters except for the first letter of each word. Those are designed in capital letters. The name of the company is colored brown. The strap line is designed below the name of the company.

The name of the colors are: green - Fill: 100% PANTONE 362 C; brown - Fill: 100% PANTONE 491 C.

The name of the font used to design the text in is AvantGarde Bk BT (24 pt).


More Case Studies
More from pre-designed-fitness-logos-gym-logos
Pre-Designed Logos
Custom Logos