Martial Arts Logo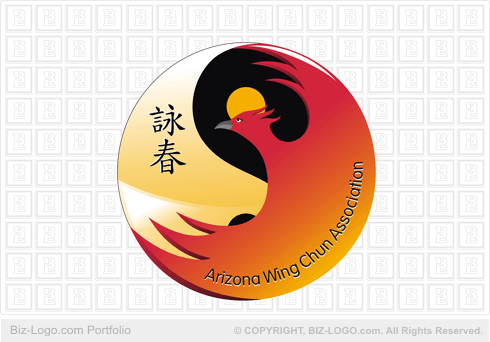 This logo is not for sale.
Similar logos are available in the pre-designed-sports category:
More Sports Logos
Martial Arts Logo
Image file: martial-arts-logo.gif
This is the finished logo repair design by Biz-Logo.com. The logo is the property of our client from Arizona, United States of America.

The redraw alternatively termed customized logo, aimed at a professional replica of the original logo design.

The martial arts logo design is wrapped up in five concept design files, carrying ten concept designs in total.

The turnaround time for custom logos is two business days or less.

The martial arts logo is designed in a circle. The globe shaped logo design exposes the phoenix bird, embracing the yin/yang sign. The face of the phoenix bird is turned to the left hand side of the logo. The yin/yang sign is partly exposed from underneath the feathers of the open wings of the bird. Right next to the beak of the bird is designed letters in the Chinese language.

The martial arts logo is colored Black, 100% PANTONE 186 C, Outline: None, White and 100% PANTONE 130 C, Outline: Black Hairline.

The fonts are designed in the letter style AventGarde Bk BT (Normal)(ENU).

More Case Studies
More from pre-designed-sports
Pre-Designed Logos
Custom Logos