Property Management Red Logo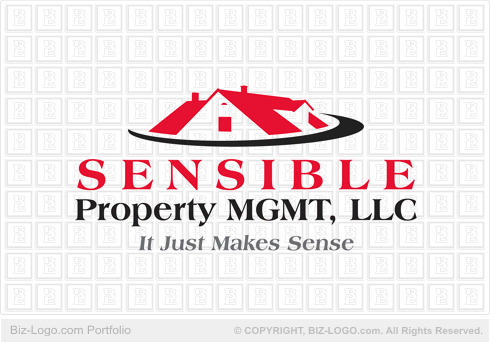 This logo is not for sale.
Similar logos are available in the pre-designed-real-estate category:
More Real Estate Logos
Property Management Red Logo
Image file: property-management-red-logo.gif
Our client is from Philadelphia, PA 19132, United States of America.

The graphic image shown on this page is the outline of a roof top spreading over a grand double story mansion. Two chimneys are visible. One faces the main entrance. To the left of the main entrance a roof was designed without showing any other structure of the building. To the right a roof, covering the first story of the mansion, is visible. The loft window above the main entrance is colored red.

A swoosh curves around the front portion of the logo. The thick section of the swoosh is visible to the right side. The swoosh tappers to a thin sliver on the left side of the logo.

The name of the company is constructed of four words. The first word of the name of the company is designed in red bold capital letters. The last three words of the name are designed beneath the first word.

The strap line is designed below the name of the company.

The logo is colored black and red. The swoosh is colored black. The name of this color is Fill: Black, Outline: None. The name of the red is Fill: 100% PANTONE 185 C.

The name of the font used to design the text in is Americana XBd BT.

The logo has no border lines or drop shadow.


More Case Studies
More from pre-designed-real-estate
Pre-Designed Logos
Custom Logos