Property Group Logo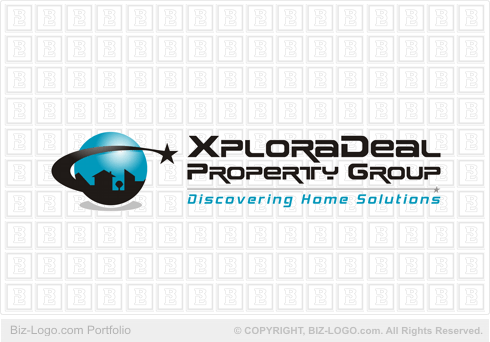 This logo is not for sale.
Similar logos are available in the pre-designed-real-estate category:
More Real Estate Logos
Property Group Logo
Image file: property-group-logo.gif
Our client is from Highlands Ranch, Colorado.

The Property Group Logo emerge from a pre-designed logo by Biz-Logo.com. The original pre-designed logo was without the residential scene as depicted on the finalized logo design.

The globe is adorned with a swoosh curving from behind the globe. The swoosh commences from the left side, sliding over the upper portion of the globe and ending in a star. The globe is colored various shades of blue. The swoosh and the residential scene is colored black.

The residential scene is compiled by a double story house with a chimney designed on the right side. In fact three buildings are designed next to each other, except for one tree situated between the second last and last building. The residential design is colored black and rests at the bottom of the globe.

The globe has a drop shadow.

The company name and strap line are designed to the right hand of the logo.

The font in which the name of the company is designed is called Earth. The name of the font used to design the strao line in is called Hemi Head 426.

The logo design is without border lines.


More Case Studies
More from pre-designed-real-estate
Pre-Designed Logos
Custom Logos