Information Technology Wave Logo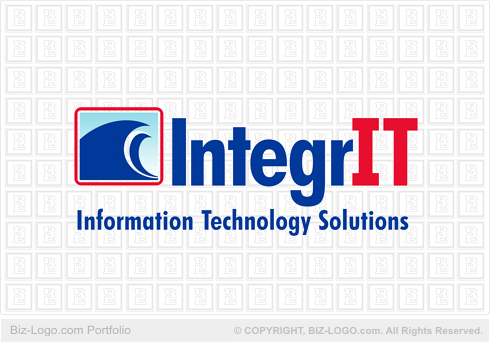 This logo is not for sale.
Similar logos are available in the pre-designed-computer-logos category:
More IT / Computer Logos
Information Technology Wave Logo
Image file: information-technology-wave-logo.gif
Our client from Slidell, Los Angeles, felt the need for an unusual logo design. Our client could not find a logo ready made and opted for a custom graphic design.

The logo image on this page is the result of an intense period of interaction between our client and his graphic designer.

The bordered logo on the left side of the company name depicts two successive waves following each other in close proximity. The waves roll in from the left to the right. The waves are huge and just starting to curl.

Close to the right border of the logo design, appears the first and only word and name of the company. The first letter of the word is designed in capital format. The following letters are designed in lower case. The last two letters of the company name is designed in bold capital format.

The slogan of the company is designed below the name of the company. The slogan commences underneath the rectangle into which the two waves were designed.

The logo is colored dark blue, bright red, various shades of blue and white. The names of the colors are: dark blue - Fill: 100% PANTONE 287 C. Bright red - C:5 M:98 Y:94 K:0. The various shades of blue are: Fill: Fountain, Outline: None. The white - Fill: White, Outline: None.

The name of the font used to design the first 6 letters of the name of the company is Futura BdCn BT. The name of the font used to design the last 2 letters of the name is AvantGarde Bk BT.

The slogan is designed, using the font Futura BdCn BT.

The logo has no shadow base.

More Case Studies
More from pre-designed-computer-logos
Pre-Designed Logos
Custom Logos