Home Inspection Logo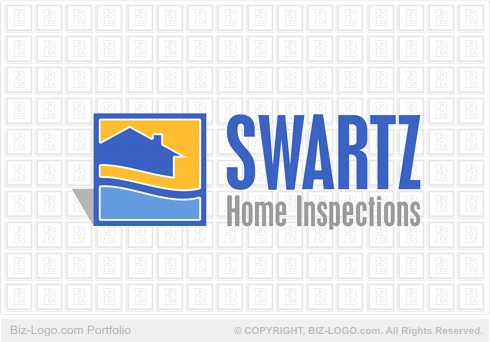 This logo is not for sale.
Similar logos are available in the pre-designed-real-estate category:
More Real Estate Logos
Home Inspection Logo
Image file: home-inspection-logo2.gif
The Home Inspection Logo is the brain child of Biz-Logo.com. This logo seen over here is a pre-designed logo. What it really means is that one of the graphic designers of Biz-Logo.com designed the logo without the presence of a client. All pre-designed logos by Biz-Logo.com are authentic art creations.

The image displayed on this page zooms into the realty business. The outlines of a home, with a chimney designed to the right side, are prominent. These outlines are reflected against an orange colored background. A dark blue swoosh separates the upper portion of the home from the bottom portion. A small white swoosh follows the exact flow of the blue swoosh. The remaining section of the logo design is boxed in by a rectangle. The rectangle has a blue double border.

The name and slogan of the Home Inspection Logo is designed to the right side of the logo.

The name of the company is designed in bold capital letters. The slogan is designed beneath the name of the company.

The entire logo is designed in four colors: blue orange white and gray.

The name of the blue is R:55 G:102 B:196 Outline: None. The name of the orange is Fill: 100% PANTONE 136 C.

The name of the font used to design the entire text is Placard MT Condensed.

The logo has no border lines nor a shadow base.
More Case Studies
More from pre-designed-real-estate
Pre-Designed Logos
Custom Logos