Glass Reflection Logo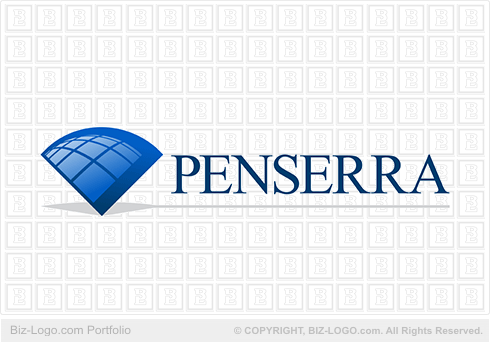 This logo is not for sale.
Similar logos are available in the pre-designed-cat02 category:
More Globe Logos
Glass Reflection Logo
Image file: glass-reflection-logo.gif
The business of our client called for a logo. The Glass Reflection Logo was searched and found on the Web site of Biz-Logo.com and the business logo was born.

The logo image is that of a portion of the globe. This portion of the globe is shaped in a triangle. The upper border of the triangle is bowed into a concave format. The other two borders of the triangle are straight lines, coming together in a sharp edge. The logo is tilted to rest onto this very sharp edge. The globe is gritted.

Underneath the logo is designed a shadow base. The oval shape of the shadow base is compressed into a spear shape. The logo rests on the front border line of the spear shape. On the right side of the spear shape an horizontal line extends directly from the spear shape, running below the length of the name of the company.

The name of the company is designed to the middle right of the logo. The one word is designed in bold capital letters. The name of the font used to design the name in is called AvantGarde Bk BT.

The Glass Reflection Logo has no border lines.


More Case Studies
More from pre-designed-cat02
Pre-Designed Logos
Custom Logos