Elevator Inspections Consulting Logo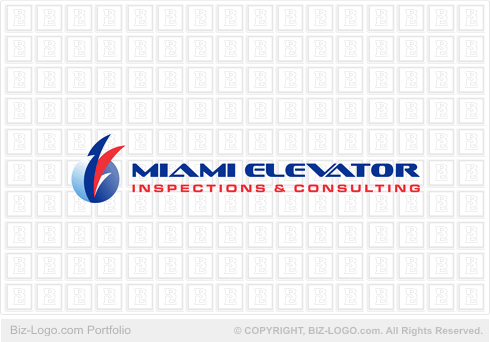 This logo is not for sale.
Similar logos are available in the pre-designed-cat02 category:
More Globe Logos
Elevator Inspections Consulting Logo
Image file: elevator-inspections-consulting-logo.gif
Our client from Miami wished to enhance his business with a logo design.

The Elevator Inspections Consulting Logo you are viewing is a pre-designed logo from the studios of Biz-Logo.com.

The graphic design simulates a globe. From the bottom of the globe emerge three swooshes of which 2 of the 3 swooshes supersedes the upper boundary of the globe. The third swoosh is smaller in format and designed captured inside of the globe.

The swooshes are colored dark blue, red and white. The right portion of the globe is colored in different shades of blue. The left portion of the globe is colored light blue contrasting with the dark blue swoosh.

The name and slogan of the company is designed to the right side of the logos. The name is designed in bold blue capital letters. The slogan is designed in bold red capital letters.
More Case Studies
More from pre-designed-cat02
Pre-Designed Logos
Custom Logos