Design Drafting Services Logo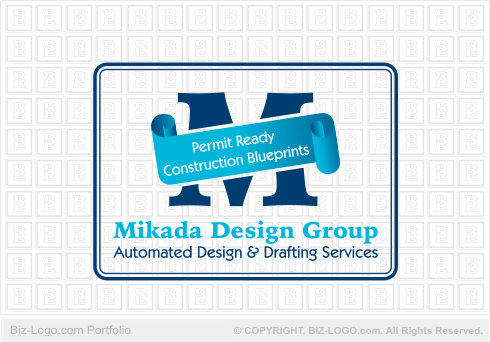 This logo is not for sale.
Similar logos are available in the pre-designed-cat-letters-m category:
More Letter M Logos
Design Drafting Services Logo
Image file: design-drafting-services-logo.gif
Our client was in search of a logo characterizing the business he owned. He found the pre-designed logo displayed on this page on one of the Web pages of Biz-Logo.com.

The logo image is composed of several elements :
the letter M, a banner designed covering part of the letter M, the name and slogan of the logo and a double lined border.

The main feature of this logo is the graphic design of the letter M. The letter M is designed in a bold capital letter colored dark blue. The banner designed covering 70% of the letter M is designed slanting to the left bottom corner of the letter M and tilted to the right top portion of the letter M. Inscriptions are designed onto the banner. The color of the banner is light blue and the color of the inscriptions is white.

The name and slogan of the company is designed below the logo. The color of the name is light blue matching the color of the banner. The color of the slogan is dark blue.


More Case Studies
More from pre-designed-cat-letters-m
Pre-Designed Logos
Custom Logos