Attorneys Law Logo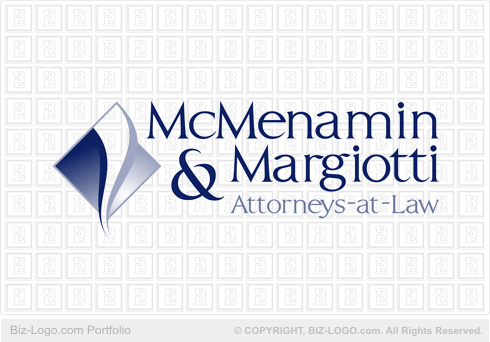 This logo is not for sale.
Similar logos are available in the pre-designed-law category:
More Law Logos
Attorneys Law Logo
Image file: attorneys-law-logo.gif
Our client is from Lansdale.

Pre-designed logos such as the logo seen on this page, are found on the Web site of Biz-Logo.com.

The logo image displayed here has two components. A rectangle designed in upright posture tilted onto one of its 4 corners and a swoosh designed over the rectangle. The rectangle has various shades of platinum gray. The rectangle is distinctly accentuated by a thin border line colored in opposite colors as the interior. The swoosh curves its way from the top of the rectangle flowing out of the border line of the rectangle at the bottom. The swoosh has two shadow bases. The left shadow base is colored dark blue. The right shadow base is colored platinum gray. The swoosh has a broad side at the top co in siding with the upper border of the rectangle. The swoosh terminates in a sharp pointed design.

The name and slogan of the company is designed to the right side of the logo.

The colors of the logo and signage are platinum gray and variations of this color as well as white and variations of blue.

More Case Studies
More from pre-designed-law
Pre-Designed Logos
Custom Logos