Aeronautical Marine Environmental Logo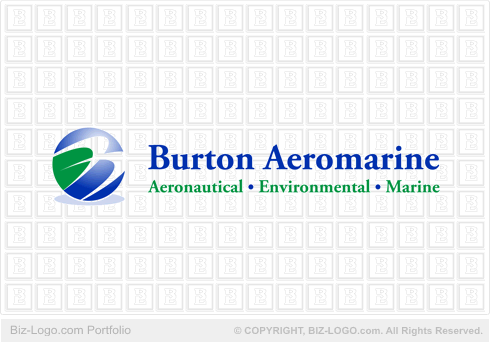 This logo is not for sale.
Similar logos are available in the pre-designed-cat-letters-b category:
More Letter B Logos
Aeronautical Marine Environmental Logo
Image file: aeronautical-marine-environmental-logo.gif
Our client is from Anacortes.

A letter B logo design was chosen from the Web site of Biz-Logo.com. This letter B logo as seen on this page had to carry the characteristics of our client's business into the business world.

The logo design is the image of 2 swooshes designed as a letter B. The 2 swooshes are caught into a globe. The globe is slightly tilted backwards. The inner portion of the first upper swoosh is colored green. The 2 swooshes themselves are colored white. The rest of the interior of the globe is colored blue. The white color of the first swoosh is faded simulating a sharp light shining from the top onto the swoosh.

The logo has a shadow base.

No border lines were designed.

The name of the company as well as its slogan is designed to the right side of the logo.
More Case Studies
More from pre-designed-cat-letters-b
Pre-Designed Logos
Custom Logos