Abstract Grid Logo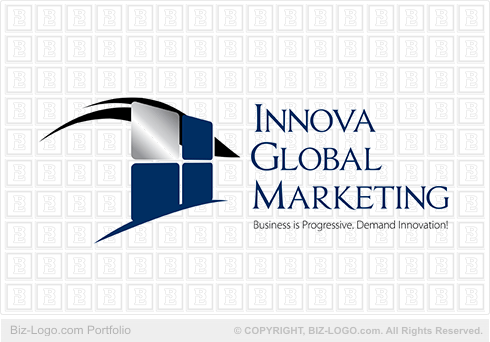 This logo is not for sale.
Similar logos are available in the pre-designed-cat05 category:
More Swoosh Logos
Abstract Grid Logo
Image file: abstract-grid-logo.gif
Our client is from South Pasadena.

The logo design shown on this page is a graphic creation of 4 equal sized rectangles. The posture of the image is upright. The image dimensions are different as the first 2 cubes are larger than the last 2 cubes, thus creating depth. The 4 rectangles do not touch. They are equally spaced from each other. The colors of the 4 rectangles vary. The first upper rectangle is colored platinum gray. A bright white swoosh pierces across this cube. The rest of the 4 cubes are colored dark blue.

The 4 cubes rest on a black swoosh in convex format.

At the top of the logo, 2 black swooshes are designed in convex format. The two swooshes commence from the left side of the logo, plunging downwards at the back of the logo to unite as 1 swoosh. This swoosh re-appears at the right side of the logo.

The name of the company is designed to the right side of the logo. The color of the company name is blue.

The slogan of the business is designed below the name of the business. The color of the slogan is platinum.

The logo is void of border lines.

More Case Studies
More from pre-designed-cat05
Pre-Designed Logos
Custom Logos