Ministries People Cross Logo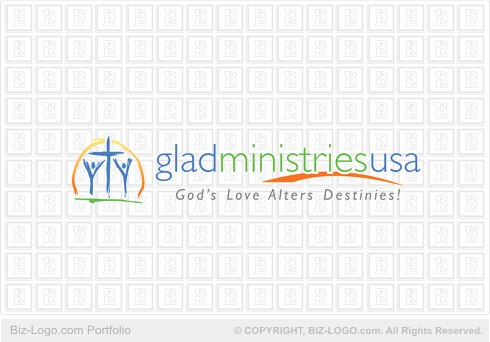 This logo is not for sale.
Similar logos are available in the pre-designed-church category:
More Church Logos
Ministries People Cross Logo
Image file: ministries-people-cross-logo.gif
The logo graphic design displayed here is a picture of what happened more than two thousand years ago outside of Jerusalem.

The two cartoon figures on both sides of a cross are jubilant. The two figures arms are raised on high in a gesture of total gratitude. The cross between them is empty. Jesus Christ has risen from death. He is alive for ever!

The whole theme has a circular border from ground to ground. The rugged green horizontal brush line below the cross and figures grips the circle and close the scene.

The colors of the logo are blue, green, orange and yellow.

The name of the church is designed in small letters to the right side of the logo. The slogan is designed below the name. An orange swoosh in convex format is designed towards the middle end between the name and slogan. The colors of the logo is reflected in the name of the church.

No border lines were drawn. No shadow base exists.
More Case Studies
More from pre-designed-church
Pre-Designed Logos
Custom Logos