Real Estate Company Logo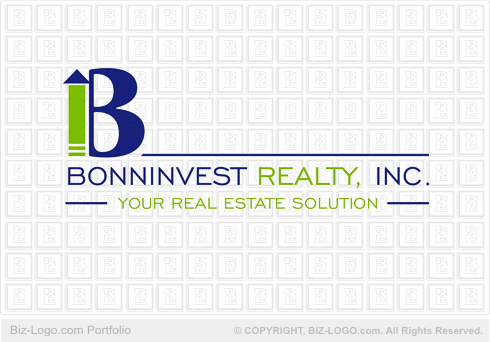 This logo is not for sale.
Similar logos are available in the pre-designed-real-estate category:
More Real Estate Logos
Real Estate Company Logo
Image file: real-estate-company-logo.gif
The logo displayed on this page is a pre-designed logo from the studios of Biz-Logo.com.

The turn around time of this pre-designed logo is 1 business day per revision.

Our client received his business logo within 2 business days.

The logo depicts the alphabet letter B as a bold capital letter. Next to the left side of the letter B is designed an arrow pointing upwards. The base of the arrow is sliced into 2 small portions. The spear head has the same color as that of the letter B.

The colors of the logo are blue and green.

The name of the company as well as the slogan are designed at the base of the logo.

A prominent horizontal line extends itself from the right side of the base of the letter B dividing the B from the company name and slogan.

No border lines has been designed.
More Case Studies
More from pre-designed-real-estate
Pre-Designed Logos
Custom Logos