Real Estate Service Logo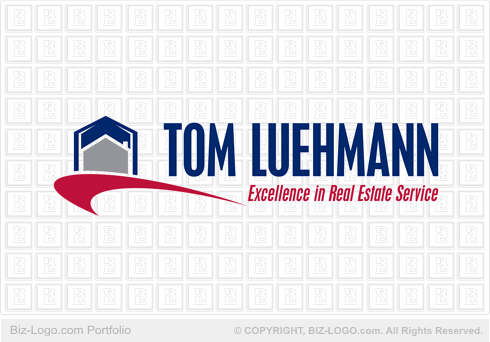 This logo is not for sale.
Similar logos are available in the pre-designed-real-estate category:
More Real Estate Logos
Real Estate Service Logo
Image file: real-estate-service-logo.gif
All the different elements of our client's business was caught into the logo displayed on this page. Our client found his pre-designed logo and paid $199-00 (USD) for it.

The turn around time for pre-designed logos is 1 business day during each revision. Within 2 business days our client called for finalization of his Real Estate Service Logo.

The graphic designer created this logo image by drawing the outlines of one house. The roof top of the house has a chimney to the right side of it. In the back ground the graphic designer filled a portion of space with a dark blue shadow of the roof top. Still further back, the graphic designer drew the outline of another roof top and side walls. A swoosh was drawn in convex format at the base of the Real Estate Service Logo.

The name of the company was designed in bold capital letters to the right side of the logo. The slogan commences at the end point of the swoosh, running beneath the name of the company.

No border lines exists.
More Case Studies
More from pre-designed-real-estate
Pre-Designed Logos
Custom Logos