Community Care Logo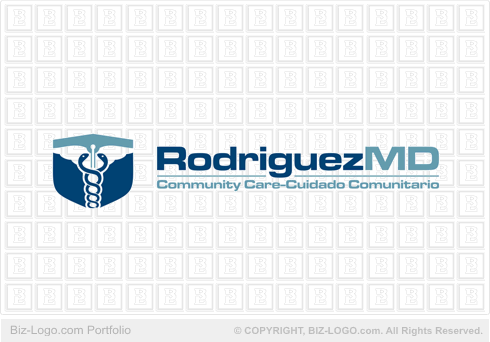 This logo is not for sale.
Similar logos are available in the pre-designed-medical category:
More Medical Logos
Community Care Logo
Image file: community-care-logo.gif
The Community Care logo is the image of the caduceus. The caduceus is an ancient Greek and or Roman herald's wand, typically one with two serpents twined round it. The wand was carried by the messenger god Hermes (Greek) and/or Mercury (Roman). Folk lore has it that healing of sicknesses was brought through the wand. Because of believes such as this, the medical world took the community care logo as their icon. This ancient graphic design is one of a few rare cases where a logo received a prominent place in the history of medical science.

This Community Care logo portrays the two snakes and the winged wand being held securely inside the borders of a shield.

The colors of the logo design is white, light turquoise and charcoal. The wings of the wand is colored white. The lower part of the shield and two snaked are colored charcoal. The wings of the wand has no borders, expanding past the border of the shield. The upper part of the shield is colored light turquoise.
More Case Studies
More from pre-designed-medical
Pre-Designed Logos
Custom Logos