Residential Construction Logo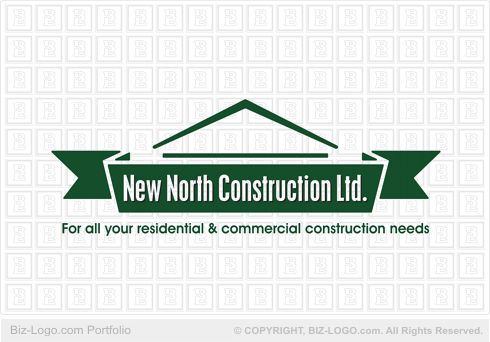 This logo is not for sale.
Similar logos are available in the pre-designed-construction category:
More Construction Logos
Residential Construction Logo
Image file: residential-construction-logo.gif
Our client from Dawson Creek, BC V1G, Canada bought the pre-designed logo for $125-90 (USD). His instructions as to how he wanted the colors, placement of the slogan and company name and the fonts designed, were clear. Within 2 business days, our client called for finalization of his logo.

The Residential Construction Logo has a very sober look. The design of a roof and cross bar is visible. At the base of the roof logo is designed a banner carrying the name of his company. The slogan of the company is designed underneath the banner.

The logo is without border lines.
More Case Studies
More from pre-designed-construction
Pre-Designed Logos
Custom Logos