Pets Logo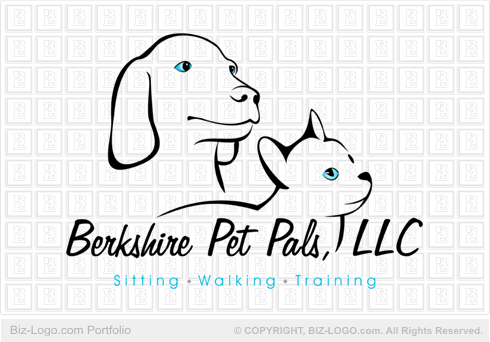 This logo is not for sale.
Similar logos are available in the pre-designed-pet-logos category:
More Pet / Vet Logos
Pets Logo
Image file: pets-logo.gif
The business of pet sitting, pet walking and pet training, is the heart beat of our client from Lee, MA, United States of America.

The Pets Logo is a combination of a pre-designed logo taken as basis for the result showing on this page. The dog and cat are facing to the right side of the logo design. The outstanding feature of this logo is the eyes of these two animals. The eyes are colored brilliant blue in contrast to the white and black outlined bodies of the dog and cat.

The name and slogan of the company are designed underneath the Pets Logo.

The Pets Logo has no border lines.
More Case Studies
More from pre-designed-pet-logos
Pre-Designed Logos
Custom Logos