Pet Sitters Logo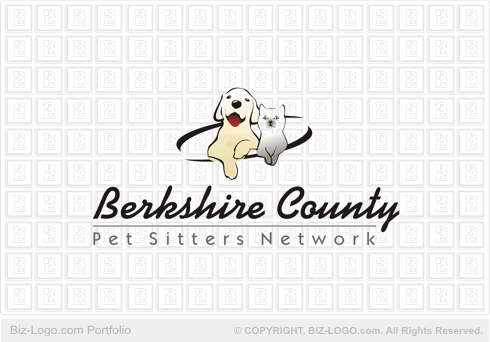 This logo is not for sale.
Similar logos are available in the pre-designed-pet-logos category:
More Pet / Vet Logos
Pet Sitters Logo
Image file: pet-sitters-logo.gif
Our client is from Lee, MA, United States of America. Our client is in the business of pet sitters network. The logo on display is a combination of a pre-designed logo and an additional design of a kitten added to the said logo. The pre-designed logo was bought for $125-90 (USD) and the additional graphic design costs $63-00 (USD). This logo is the property of our client.

The logo depicts a happy looking dog and an attentive looking kitten next to it. The dog is designed to the left and the kitten to the right side of the logo. These pets are resting on a swoosh simulating a fence or basket. A second swoosh flows at the back of the animals.

The Pet Sitters Logo is colored in soft shades of yellow, white, blue, black and gray.

The name and slogan of the company are designed underneath the logo.

The logo has no border lines.
More Case Studies
More from pre-designed-pet-logos
Pre-Designed Logos
Custom Logos