Circus Logo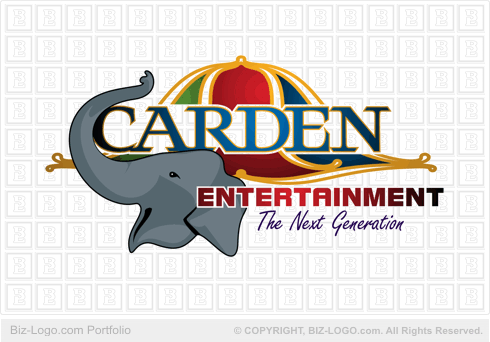 This logo is not for sale.
Similar logos are available in the pre-designed-cat04 category:
More Animal Logos
Circus Logo
Image file: circus-logo.gif
This Circus Logo is a custom artwork, created from scratch by Biz-Logo.com.

The logo design portrays an elephant and a circus tent. The circus logo focuses on both text and image. The logo design text is bold and brightly colored. The graphic design reflects the natural colors of an African or Indian elephant. The logo design is a happy, fun filled image. The elephant head shows the trunk turning upward and the mouth of the elephant is open indicating trumpeting or elephant sounds. The left eye of the elephant is shiny and friendly. The eye catching colors are gold, brown, red, green, blue and shades of blue.

The natural color of the elephant is different shades of gray. The canopy of the circus tent is situated above the head of the elephant, placed slightly to the right hand side. The placement creates the ideal platform for the name of the company and the tag line underneath.
More Case Studies
More from pre-designed-cat04
Pre-Designed Logos
Custom Logos