Interior Plantscape Logo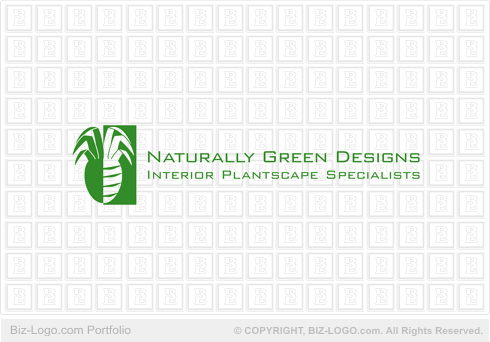 This logo is not for sale.
Similar logos are available in the pre-designed-plants category:
More Plant Logos
Interior Plantscape Logo
Image file: interior-plantscape-logo.gif
Our client had a specific logo design in mind. Time constraints were factors and the logo design on view, was just what he needed. Our client is from Louisville, Colorado,United States of America.

The logo changed colors, the placement of the name of the company and slogan was finalized and the logo was the sole property of our client.

This Interior Plantscape Logo costs $125-90 (USD). The turn around of the pre-designed logo was 1 business day between revisions.

The logo design is that of a pine apple. The left side of the logo is colored green. The right side of the pine apple is colored white with green horizontal lines, resting on a green back ground. The green back ground is rectangular. The name and slogan of the company is designed to the right side of the Interior Plantscape Logo.

The logo has no border lines.

More Case Studies
More from pre-designed-plants
Pre-Designed Logos
Custom Logos