Family Baptist Church Logo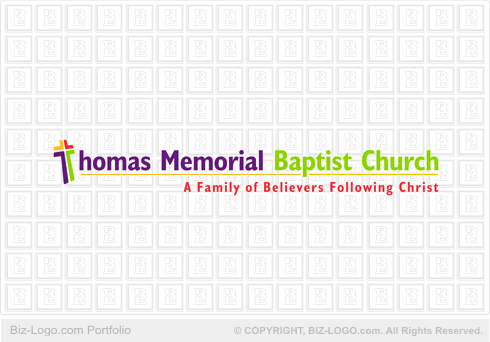 This logo is not for sale.
Similar logos are available in the pre-designed-church category:
More Church Logos
Family Baptist Church Logo
Image file: family-baptist-church-logo.gif
The pre-designed logo was found on the Web site of Biz-Logo.com. Our client from Quincy, FL, United States of America made the logo their own by buying it at the price of $125-90 (USD).

The turn around time of all pre-designed logos by Biz-Logo.com is one business day between each revision. Completion of the logo followed in three business days.

The logo design expresses the desire of the congregation to follow Jesus Christ the Savior of all humanity. The cross logo leans towards the left hand side of the viewer. The cross is an open image. That means the cross bar is designed in two portions not toughing each other. The main beam of the cross is designed in the same manner. The cross is colored in joyous colors, bright light green, purple, red and yellow.

The name of the church is designed to the right side of the logo. The tag line, resting below the name of the church, is divided by an horizontal line. The colors of the name and tag line are red, yellow, purple and green.

The logo is free from border lines.
More Case Studies
More from pre-designed-church
Pre-Designed Logos
Custom Logos