Tree Leaves Logo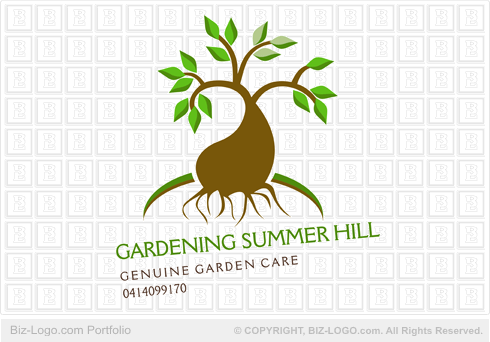 This logo is not for sale.
Similar logos are available in the pre-designed-landscaping-logos category:
More Landscaping Logos
Tree Leaves Logo
Image file: tree-leaves-logo.gif
Biz-Logo.com created the Tree Leaves Logo for our client from Sydney, Australia.

The Tree Leaves Logo is a pre-designed logo. All pre-designed logos created by Biz-Logo.com are originally designed.

Our client bought the Tree Leaves Logo at the price of $125-90 (USD). The logo is the property of our client. This will never change.

The turn around time of all Biz-Logo.com pre-designed logos is 1 business day between revisions. Our client called for finalization of his logo during the second business day.

The logo image displayed on this page is a tree seen in its full stature. The tree trunk is tapered to the top, sprouting 2 branches. Each branch sprouts more branches. The lower portion of the tree trunk spreads into a fat healthy shape with many roots. The ground level is designed as 2 swooshes in convex format and colored green. The ground level swooshes is designed clear from the trunk. Ample green leaves are designed on each branch.

The name of the company is designed beneath the logo. The angle of the name design is slanting upwards towards the right side. The slanting of the name co-insides with the meaning of the company name.

The tag line of the company is designed underneath the company name.

The logo has no border lines or shadow base.


More Case Studies
More from pre-designed-landscaping-logos
Pre-Designed Logos
Custom Logos