Tax Services Logo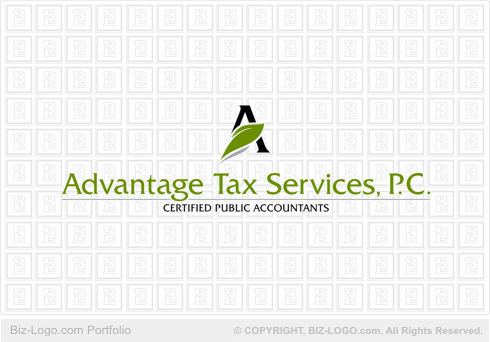 This logo is not for sale.
Similar logos are available in the pre-designed-cat-letters-a category:
More Letter A Logos
Tax Services Logo
Image file: tax-services-logo.gif
Our client from South Jordan, Utah, United States of America, ordered a Platinum Package. The price of the Platinum Package is $899 (USD).

The project started with out with a reminder from our client: "Unfortunately I don't have anything in particular in mind. But I would like to portray a professional image. Sorry I don't have any ideas to get things started" Our client main focus was on displaying their company logo in the making on their website, business cards, and letterheads. All went extremely well and within eleven concept design files, which carried five unique graphic designs each, the logo was finalized. Our client's comment: "Thanks again for the good work on the logo design and I look forward to the stationary designs".

Our client needed to optimize the use of his logo: : "I'd like to put my business logo as my desktop wallpaper, but I'd like the background color of the logo to be something other than white and I'd like the color to have a gradient look to it. I don't have a preference of the color. Not sure what size, but not bigger than 1151 x 348. Can you guys do this?" Our senior graphic designer reacted : "We will be able to help you with this request, but I'd just like to confirm the size you'd like it to be (1151 x 348 seems to be an odd size—very long and narrow). Please let me know." Our senior graphic designer responded with a decision born out of experience: "I've attached a desktop background sized at 1024 x 768 pixels, based on your earlier comments." His decision was of course correct and accepted by our client.

The logo design displays elegance and style and reflects integrity, a trend of the character of our client's company. The logo design features the letter "A" in black, overlapping by a single leave, colored in green. Again, the logo design tends to lead towards customer friendly service, without overwhelming their clients with a lot of unnecessary detail.

The artistic fonts are FrizQuadrata BT (Normal)(ENU).

The colors are Fill: 100% PANTONE 377 C, Outline: None, Fill: R:0 G:0 B:0, Outline: None, Fill; 40% Black, Outline: None and Fill: 0% Black, Outline: None.

More Case Studies
More from pre-designed-cat-letters-a
Pre-Designed Logos
Custom Logos