Pet Services Logo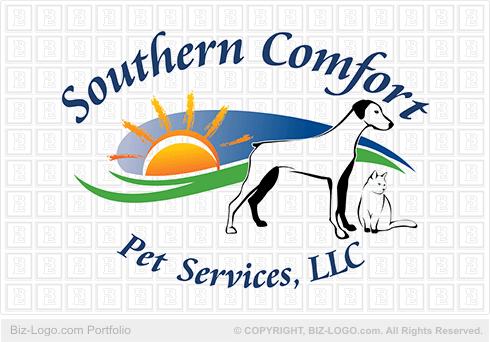 This logo is not for sale.
Similar logos are available in the pre-designed-pet-logos category:
More Pet / Vet Logos
Pet Services Logo
Image file: pet-services-logo.gif
Our client from Lexington, SC, United States of America had an unique, custom design logo in mind.

The price of the custom logo is $149-00 (USD).

The logo shown on this page is the property of our client.

The turn around time for the custom logo is 2 business days.

The Pet Services Logo is the image of one dog, one cat designed against a nature back ground. The dog is standing upright with his body and head turned to the right. The cat is sitting in front of the dog almost touching the left front leg of the dog. The body of the cat is turned to the viewer and its head to the right. A swoosh designed in concave format turning into a convex format, is drawn at the back of the two animals. The swoosh is colored green. A blue swoosh is designed very near to the green swoosh. Inside the blue swoosh rests a radiant sun.

One portion of the name of the company is designed in convex format on top of the logo. The second portion of the name is designed in concave format underneath the logo.

The logo has no border lines or shadow base.
More Case Studies
More from pre-designed-pet-logos
Pre-Designed Logos
Custom Logos