Grass Hut Logo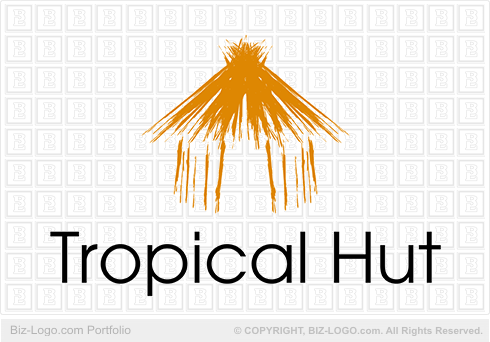 This logo is not for sale.
Similar logos are available in the pre-designed-cat03 category:
More Freeform Logos
Grass Hut Logo
Image file: grass-hut-logo.gif
Our client from Oklahoma City, OK, United States of America had the idea of a custom design for their business. Our client chose the Budget Package offered by Biz-Logo.com. The price of the Budget Package is $149-00 (USD). The turn around time runs 2 business days between each revision.

Our client received 2 originally designed graphic designs in the first batch to choose from. Our client chose the one he liked best and 8 unique graphic designs followed, based on the chosen logo. Our client called for the finalization of his project and the result is seen on this page.

The logo design depicts a grass hut. The roof of the hut is cone shaped. The grass covering of the roof is loosely arranged. The wall is circular with an opening used as an entrance. The entrance faces the viewer. The designer scetched 6 uneven shaped pillars to the left of the entrance and another 6 pillars to the right of the entrance.

The logo design is free of any border lines.

The name of the company is designed underneath the logo.


More Case Studies
More from pre-designed-cat03
Pre-Designed Logos
Custom Logos