Vending Logo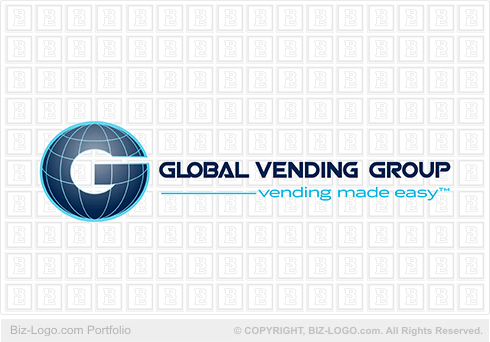 This logo is not for sale.
Similar logos are available in the pre-designed-cat02 category:
More Globe Logos
Vending Logo
Image file: vending-logo.gif
Our client from Buffalo, NY, United States of America decided to have their business logo designed by Biz-Logo.com. The custom logo on this page came to the amount of $399-00 (USD).

Our client had 30 unique graphic designs offered to him. The very best concept of these designs was chosen to be changed, modified and perfected before being finalized. The logo was finalized within 16 business days.

The turn around time for custom logo designs is 2 business days between each revision.

The Vending Logo depicts a globe with latitude and longitude lines. A letter G from the Western Alphabet was designed in the middle of the globe. The name of the company flows from this letter design to the right. The name of the company is designed in bold capital letters.

The tag line follows a horizontal line just beneath the name of the company. A trade mark concludes the tag line. The tag line is designed in small letters.

The logo has no border lines or shadow base.
More Case Studies
More from pre-designed-cat02
Pre-Designed Logos
Custom Logos