Maya Turtle Logo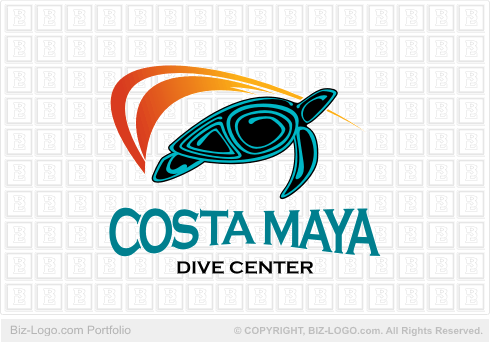 This logo is not for sale.
Similar logos are available in the pre-designed-cat04 category:
More Animal Logos
Maya Turtle Logo
Image file: maya-turtle-logo.gif
Our client from Silverthorne, Coloradio, United States of America bought the custom designed logo for the amount of $149-00 (USD).

The turn around time of the custom logo design is 2 business days between each revision. Our client chose her final logo design and brought the project to a closure on the 10th business day.

The Maya Turtle Logo was a replacement of the previous diving business logo. The difference between the before (old logo) and after (new logo) designs are shockingly stunning!

The Maya Turtle Logo is the image of a turtle swimming. The turtle is moving upwards with its head designed in an upward posture. The turtle swims from left to right. Two swooshes commencing from the same position (not touching), flare outwards and in a convex motion over the turtle. The two swooshes separate from each other considerably then close in until almost touching. The upper swoosh is designed in a sharp bow going past the back of the turtle's head.

The company name is designed in capital letters underneath the turtle. The middle of the company name is designed in a smaller size lettering and gives depth to the design.

The tag line us designed in a straight line underneath the name of the company.

More Case Studies
More from pre-designed-cat04
Pre-Designed Logos
Custom Logos