Pet Clinic Logo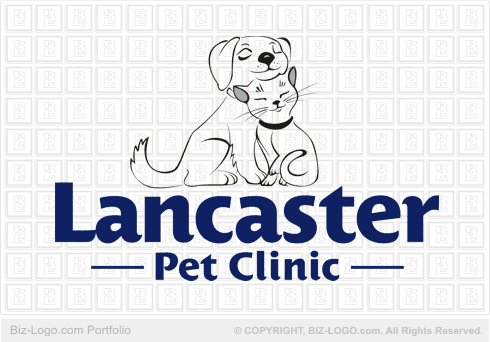 This logo is not for sale.
Similar logos are available in the pre-designed-pet-logos category:
More Pet / Vet Logos
Pet Clinic Logo
Image file: pet-clinic-logo.gif
Our client from Lancaster l, CA, United States of America, paid $179-00 (USD) for the design of her custom logo.

The logo designed from scratch, depicts a small dog and cat cuddling together, looking very happy. The dog's head rests on the head of the cat. Both these animals are seated. Their eyes are closed in total bliss. The cat and the dog are wearing neck bands necessary for identification. Both the animals tails are curled upwards indicating contentedness.

The name of the company is designed underneath the logo in bold letters.

The tag line is designed underneath the name of the company.

The logo bears no border lines or shadow base.
More Case Studies
More from pre-designed-pet-logos
Pre-Designed Logos
Custom Logos