Animal Vet Company Logo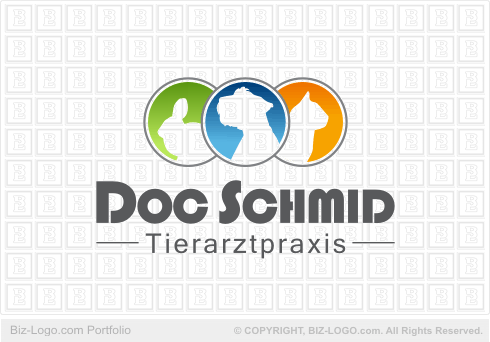 This logo is not for sale.
Similar logos are available in the pre-designed-pet-logos category:
More Pet / Vet Logos
Animal Vet Company Logo
Image file: animal-vet-company-logo.gif
Our client from Essen, Germany, bought the logo on display. It is the property of his veterinary service.

The price of the logo is $125-90 (USD).

The turn around time of the logo is 1 business day.

Our client requested finalization of his logo design project on the second business day.

The Animal Vet Company Logo is a graphic design of three animals. On the left is the design of a rabbit facing to the left. In die middle is a dog, also facing to the left. The last animal design is that of a cat, facing to the right. All three designs are those of the heads and shoulders of the animals. The design of the dog, slightly over laps the two designs next to it.

Around each animal design are two circles.

The name of the company is designed underneath the logo.

The tag line is designed directly underneath the company name.
More Case Studies
More from pre-designed-pet-logos
Pre-Designed Logos
Custom Logos