Construction Logo2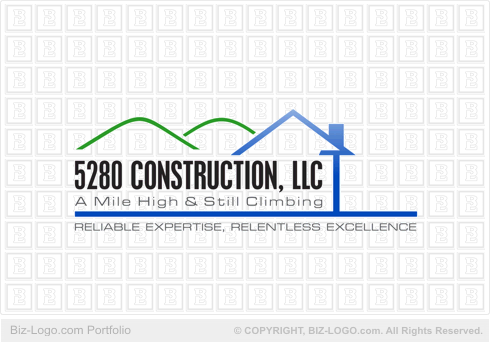 This logo is not for sale.
Similar logos are available in the pre-designed-construction category:
More Construction Logos
Construction Logo2
Image file: construction-logo2.gif
Our client is from Denver, Colorado, United States of America.

The price of the logo is $95-90 (USD)

This logo is not for sale. It is the property of our client.

The turn around time is 1 business day per revision. Our client received the finalized logo files within 8 business days.

The logo design is that of a home built with a chimney to the right side. The back drop of the scene is a mountain range.

The name of the company is designed within the parameters of the logo.

The right wall of the home forms an horizontal bar running underneath the company name. The bar separates the tag line from the logo and company name.

The logo has no border lines or shadow base.
More Case Studies
More from pre-designed-construction
Pre-Designed Logos
Custom Logos