Brown House Realtor Logo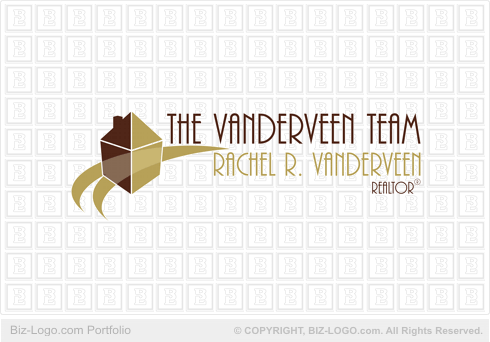 This logo is not for sale.
Similar logos are available in the pre-designed-real-estate category:
More Real Estate Logos
Brown House Realtor Logo
Image file: brown-house-realtor-logo.gif
The logo was sold to our client for $95.90 (USD). The turn around time is 1 business day, as this is a pre-designed logo.

The logo on this page is that of a building called a home. The building has a chimney, peeping from behind the roof top on the left. The graphic design is drawn with one of the four corners of the building, protruding towards the viewer. Two swooshes run from the left lower portion of the home, right through the graphic design, coming together as one swoosh on the right side corner and wall.

The name of the company is designed to the right of the logo. The name of the proprietor of the company follows right underneath the company name. To the far right is designed the description of the nature of the business and proprietor. A trade mark is designed to the right top of the description.
More Case Studies
More from pre-designed-real-estate
Pre-Designed Logos
Custom Logos