Anglican Church Logo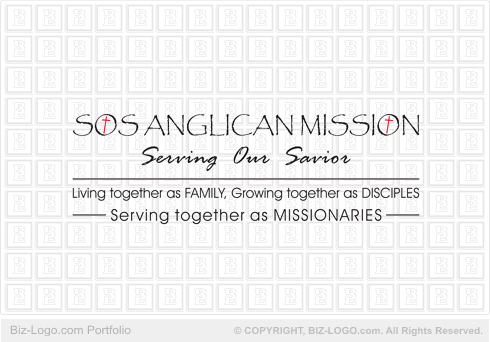 This logo is not for sale.
Similar logos are available in the pre-designed-church category:
More Church Logos
Anglican Church Logo
Image file: anglican-church-logo.gif
Our client from Asheville, NC, United States of America, bought a logo design from Biz-Logo.com.

The logo design as seen on this page is the name of the church. Incorporated into the two letter O's in the name is created the cross. The cross is leaning towards the right hand side inside the letters. The cross is colored red, while the rest of the signage is colored black.

The tag line is separated from the name of the church by a horizontal line. The line runs from side to side of the logo design.

The logo has no border or shadow base.
More Case Studies
More from pre-designed-church
Pre-Designed Logos
Custom Logos