Acupuncture Clinic Logo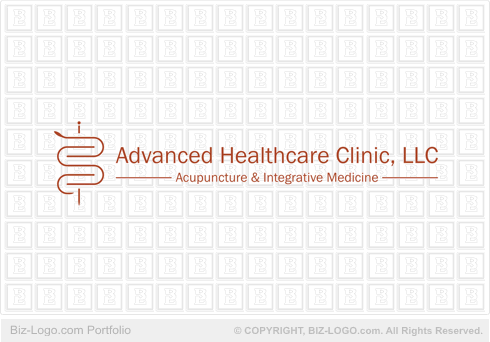 This logo is not for sale.
Similar logos are available in the pre-designed-medical category:
More Medical Logos
Acupuncture Clinic Logo
Image file: acupuncture-clinic-logo.gif
Our client from Bradenton, Florida, United States of America bought the Silver Package from Biz-Logo.com. The Silver Package offered our client 15 unique concept designs to choose from, unlimited alterations to the very best of these designs and more. The price of the Silver Package is $299.00 (USD).

The turn around time for the Silver Packages and all the custom logos of Biz-Logo.com is 2 business days.

The logo on this page is the property of our client and is not for sale.

The art work, or graphic design, is the image of a caduceus. A caduceus is an ancient Greek or Roman herald's wand, typically one with two serpents twined round it, carried by the messenger god Hermes or Mercury.

The name and tagline of the company, is designed to the right hand side of the logo.

The logo has no borders nor shadow base.
More Case Studies
More from pre-designed-medical
Pre-Designed Logos
Custom Logos