Church Harvest Logo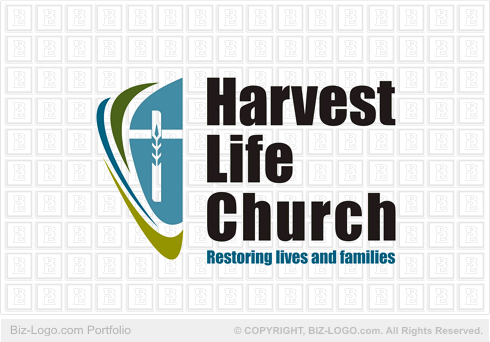 This logo is not for sale.
Similar logos are available in the pre-designed-church category:
More Church Logos
Church Harvest Logo
Image file: church-harvest-logo.gif
Our client is from England. He ordered a Budget Package from Biz-Logo.com. The price of the Budget Package is $149.00 (USD). This logo is now the sole property of our client.

The Budget Package logos are classified under custom logos. The turn around time of the Budget Package logos is 2 business days.

The design displayed on this page is that of a cross. The main shaft of the cross holds a single wheat shaft. The wheat is not harvested yet, as the cob of the wheat is covered in cereal grain. The cross is embedded into a background in the format of a shield divided in two. Only the left portion of the shield is visible. To the left of the logo 3 swooshes are designed. The swooshes curl upwards, close to each other and the shield.

The name and tagline of the church are designed to the right hand side of the logo.
More Case Studies
More from pre-designed-church
Pre-Designed Logos
Custom Logos