Financial Planning Logo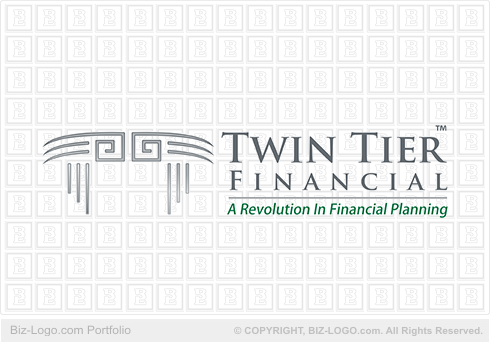 This logo is not for sale.
Similar logos are available in the pre-designed-cat03 category:
More Freeform Logos
Financial Planning Logo
Image file: financial-planning-logo.gif
Our clients from Elmira Heights, New York, United States of America, had specific ideas about their business logo. Our clients attached examples of existing logo designs and the original artwork for the pillars. Our clients desired a simple, clean, but professional, vector designed logo.
There was little doubt about taking the Budge Package. In this package, 3 uniquely designed graphic images were sufficient to develop the perfect logo. Once one of the three concept designs was chosen by our clients, the in-house graphic designers of Biz-Logo.com got to work, panel beating this logo design until 100% satisfaction was reached. Within 18 concept designs, the very best design realized and our clients logo was finalized within 12 business days. The turn around is 2 business days between each batch of concept design files.

The price of this logo is $149.00 (USD).

The logo on display is now the sole property of our clients.

The image is that of two pillars positioned next to each other. The two pillars have three parallel designs each, indicating the thickness and sturdiness of pillars from an ancient Greek building or temple. The two pillars are capped by two arches. The arches resemble the front artwork onto the canopy of an ancient Greek building or temple. The logo has no borders or shadow base.

The name of the fonts used in the design of the name of the company, is AvantGarde Bk BT (Bold)(ENS). The name of the fonts used in the design of the tag line is Trajan Pro (Bold)(ENU).

The names of the colors are Fill: Fountain, Outline: None and Fill: Black, Outline: None.


More Case Studies
More from pre-designed-cat03
Pre-Designed Logos
Custom Logos