Automation Eagle Logo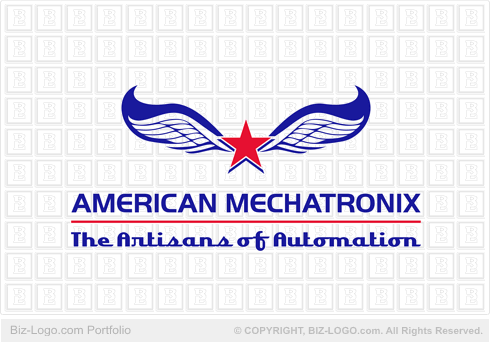 This logo is not for sale.
Similar logos are available in the pre-designed-eagles category:
More Eagle Logos
Automation Eagle Logo
Image file: automation-eagle-logo.gif
Our client is from Hixson, TN, United States of America.

The logo displayed, is a pre-designed logo from Biz-Logo.com.

The price of the logo is $125.90 (USD).

The finalized logo was delivered in vector format (ai, eps, cdr), in raster format (jpg, gif, png) and in black and white (300dpi jpg).

Our client from Hixson, is entitled to request a Transfer of Copy Right Document, free of charge.

The final files of the logo is hosted infinitely in the archives of Biz-Logo.com, at no additional cost.

To open a finalized file requires a small fee. The small fee is not so much to cover the changes requested by our clients (which is fairly easy to do), but to cover the more time-consuming process of re-finalizing the design once our clients approve the changes. Re-finalizing includes creating and optimizing the different formats for print, web use etc.

The logo is an original design. The logo depicts an eagle in flight, facing the observer. Instead of an eagle head, a star was designed. The wings of the eagle are designed in flowing lines with feather markings.

The name of the company is designed in capital letters at the bottom of the logo. A red horizontal line divides the tag line from the name of the company. The tag line is designed in small letters. Each of the 4 words begins with a capital letter.

The names of the fonts are HandelGotDBol (Normal)(ENU) and Caflisch Script Pro Regular (Normal)(ENU).

The names of the colors are Fill: 100% PANTONE 185 C, Outline: None, Fill: 100% PANTONE Reflex Blue C, Outline: None and Fill: White.
More Case Studies
More from pre-designed-eagles
Pre-Designed Logos
Custom Logos