Law Office Logo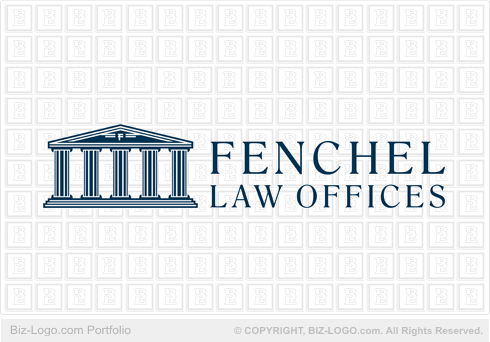 This logo is not for sale.
Similar logos are available in the pre-designed-law category:
More Law Logos
Law Office Logo
Image file: law-office-logo.gif
Our client from Athens, Greece, decided to choose a pre-designed logo from the Circular Category of Biz-Logo.com.

The pre-designed logo package gives the freedom of experimenting with colors, fronts and placement of their tag line.

As changes were made to the Law Office logo design, it was clear that our client had a deeper, more complete perspective of a graphic design for their company. Our pre-design category could not match these perspectives. They therefore upgraded to a custom graphic design and inspirations really started to flow! From the history of Greek laws and bylaws a unique logo design emerged: three pillars, spaced at equal length from each other came to rest on a firm foundation. The entire graphic design is framed with a gray scale background and an outer border, also colored in gray. The logo design is rounded off by an elegant swoosh passing from one side to the other side in an horizontal, but slightly bent shape, cutting the the three pillars. The graphic design reflects the exquisite status of their company.

The name of the fonts is Arial Narrow (Normal)(ENU).

The colors are Fill: White, Outline: None, Fill; 100% PANTONE 7545 c, Outline: None, Fill: Fountain, Outline: None and Fill: 78% PANTONE 7545 C, Outline: None.
More Case Studies
More from pre-designed-law
Pre-Designed Logos
Custom Logos