Air Conditioning Logo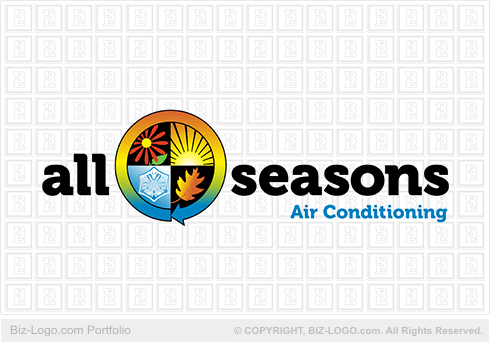 This logo is not for sale.
Similar logos are available in the pre-designed-cat03 category:
More Freeform Logos
Air Conditioning Logo
Image file: air-conditioning-logo.gif
The logo seen on this page, is a custom designed logo. Every design stroke is a creation from one of the in-house graphic designers working for Biz-Logo.com.

Biz-Logo.com offers a range of design packages. Our client from BAKERSFIELD, CA, United States of America, chose the Silver Package. Here is a link to Biz-Logo.com packages side by side : http://www.biz-logo.com/side-by-side.shtml. Copy and paste into your browser to open.

The price of the Silver Package is $299.00 (USD).

Our client had a choice between 15 unique concept designs and unlimited alterations to that specific choice. Our client called for finalization of his logo design at the SECOND concept design! The craftsmanship of the in-house graphic designer of Biz-Logo.com not only saved our client time but also cared for the business budget of both client and Biz-Logo.com! This is what our client said: "Perfect…."

The logo design features an arrow fully encircling 4 expressions of the 4 seasons: Winter, Spring, Summer and Fall. The arrow is designed as a double lined open structure, beginning at the bottom of the design, circling around the 4 seasons, coming to a close right at the point of entrance. The core of the arrow carries the blueish (cold) color, fading into a light green flowing upwards. The 2 seasons at the bottom of the design are Winter and Fall. The graphic designer took various snow flake structures as the basis of his design. For expressing Fall, our designer drew an Autumn leaf. The Spring graphic design is that of an open flower and adjacent to it is the graphic design implying Summer: the sun.

The name of the company has 4 words. The words are designed in small letters, except for the last 2 words which begins with capital letters. The first word is designed to the left of the logo. The second word is designed to the right of the logo. The third and fourth words are designed underneath the second word.

Just a few of the multiple colors are named: The blue is Fill: Cyan, Outline: None, Fill: Fountain, Outline: None, Fill:PANTONE 262-4 C, Outline: None, etc. There are considerable hairline colors: Fill: None, Outline: Black Hairline, Fill: None, Outline: Cyan Hairline, Fill: None, Outline: Magenta Hairline, etc.

The name of the fonts is AvantGarde Bk BT (Normal)(ENU).




More Case Studies
More from pre-designed-cat03
Pre-Designed Logos
Custom Logos