Automation Globe Logo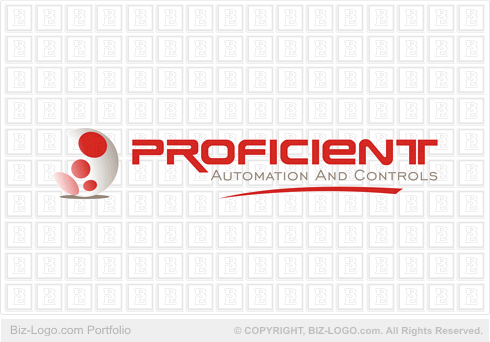 This logo is not for sale.
Similar logos are available in the pre-designed-cat03 category:
More Freeform Logos
Automation Globe Logo
Image file: automation-globe-logo.gif
Our client from Ernakulam, Kerala, Cochin, India trades in proficient automation products and technology. The logo on exhibition on this page was his final choice.

The logo is a pre-designed graphic design. The logo is designed prior to placement on our web site. The logo design is the unique creation of one of our in-house graphic designers. During the design process, the graphic designer was the sole creator of the logo. The client who needs this logo, comes into play when browsing our web site. Our client may request alterations to this logo on the bases of color, fonts, placement of his/her company name and tag line changes. The logo in itself remains static.

The price of this logo is $99.00 (USD).

The Automation Globe Logo is designed in a group of 6 objects. The objects are the 4 circles; the globe, in partial, the shadow base, the name of the company, the tag line and the swoosh underneath the tag line.

The 4 circles are the main focus of the logo. The circles are designed to the left hand inside the globe. The 2 outer circles are larger that the 2 inner circles. The inner circles are designed top to top of each other while the outer circles are designed in a horizontal line. The globe is lightly bordered, giving a transparent feel to it. The left upper portion of the globe is designed in an uneven format.

The shadow base is designed very closely and at the bottom of the logo.

The company name and tag line is designed to the right side of the logo.

A swoosh concludes the fonts, running from left to right in a convex format. The swoosh commences at zero point and ends in a thick stroke.

The name of the company is designed in capital letters. The last letter of the company name is designed in an unique letter T. The tag line is designed in a smaller size than that of the company name. The fonts of the tag line are capital letters, each word commencing with an extra large capital letter.

The name of the colors are Fill: 100% PANTONE 1795 C, Outline: None, Fill: Fountain, Outline: None and Fill: 100% PANTONE Warm Gray 8 C, Outline: None.

The names of the fonts are EngraversGothic BT (Normal)(ENU) and Earth (Normal)(ENU).

More Case Studies
More from pre-designed-cat03
Pre-Designed Logos
Custom Logos