Horse Racing Logo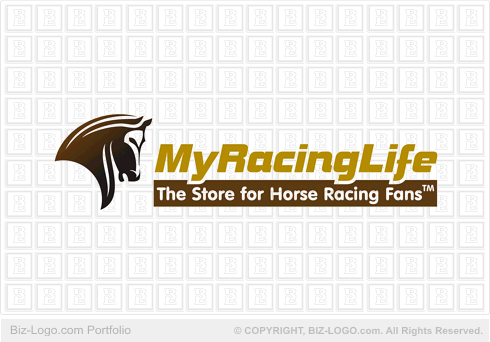 This logo is not for sale.
Similar logos are available in the pre-designed-horse-logos category:
More Horse Logos
Horse Racing Logo
Image file: horse-racing-logo.gif
Our client is from Sussex, WI, United States of America.

Our client chose a pre-designed logo from Biz-Logo.com. Pre-designed logos are great because our client actually got to see the logo before he bought it.

The price of the logo is $125.90 (USD).

Included in the price is the finalization of the logo. Once our client selected one of the concept designs as his final logo, the in-house graphic designers of Biz-Logo.com, created the various formats needed for printing, web use etc. Biz-Logo.com graphic designers not only created print-ready and web-ready files, they also optimize them for all our clients specific applications. Finalizing the print-ready versions of our clients logo, Biz-Logo.com designers also checked the colors to make sure that there are as many colors as required. The same service applied to our clients web-ready files for future use. Biz-Logo.com graphic designers optimized the versions for the quickest possible download time without loss of image quality.

Biz-Logo.com provided the following formats at no additional costs: print-ready files: CDR (CorelDraw); PDF. Web-ready files: JPG (in color, grayscale and black & white) and GIF. Other formats Biz-Logo.com provided as standard: PNG (with transparent background).

Additional formats are available on request (no extra charge): PSD (PhotoShop), AI, EPS,
TIF and BMP.

Should our client need formats not listed here, Biz-Logo.com provides the logo in formats even if they are arcane formats not easily recognised!

The logo on show is an excellent mirror image of a neck and head of a horse in action. The design displays the head bent downwards, mouth open and ears in attentive position. The neck of the horse is curved. Two white swooshes etched into the upper portion of the neck, simulates the mane of the horse. The logo image of the horse faces to the right.

The logo has no borders and no shadow base.

The name of the company consists of four words. The words are designed to the right of the logo commencing near the forehead of the horse. Each of the words begins with a capital letter. The four words have no spaces in between.

The tag line of the business rests underneath of the company name. The tag line consists of four words spaced in one sentence. Each word begins with a capital letter.

The names of the colors are Fill: White, Outline: None and Fill: 100% PANTONE 161 C, Outline: None.

The name of the fonts is VAGRounded BT (Normal)(ENU).
More Case Studies
More from pre-designed-horse-logos
Pre-Designed Logos
Custom Logos