Church Modern Logo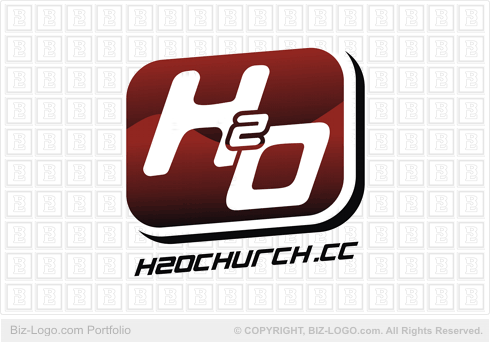 This logo is not for sale.
Similar logos are available in the pre-designed-church category:
More Church Logos
Church Modern Logo
Image file: church-modern-logo.gif
Our client is from Ada, OK, United States of America.

Our client were offered 5 unique concept logo designs to choose from. All 5 logos were custom designed from scratch and to our clients exact specifications.

Our client was offered unlimited revisions of the logo design. Our client and one of our in-house graphic designers formed a team to fine-tune our clients logo, until logo was perfect.

Concerning copyright and ownership of the logo design: our client now owns the finalized logo and the exclusive copyright to it. The only right we as designers retain, is the right to display our clients logo in our portfolio. This is our historical designs display window.

Finalized logo design file formats are delivered in print-ready and web-ready formats. These formats are
* JPG (high-resolution)
* PNG (high-resolution, transparent background)
* CDR (original vector art)
* PDF
* GIF (4 different sizes, formatted for web use)

Our client also received an unconditional money-back guarantee. It works like this:
Our graphic designer sent our client the first batch of designs and should our client declined the art work, our client simply requests the money back. Our clients money would have been refunded promptly and in full.
However, there are the following restrictions:
* The guarantee is valid for 30 days.
* We'll need our clients order number when our client requests a refund.
* Once our client received the first batch of concept designs our client can either request a full refund or request the next batch. Our client can't have both unfortunately. If our client request the next batch, the refund option falls away.

The design as seen on this page, is the image of a double rectangle, slightly slanting to the left side, tilting downwards. The main rectangle is designed with two continued convex
curves running through the middle of the rectangle. Over the image, still inside the rectangle, is designed the first portion of the name of the company. This text is designed in bold script. On the right side of the logo another rectangle is designed. However, this rectangle is designed, starting from the upper right hand corner of the rectangle, ending on the left hand bottom corner of the rectangle.

Underneath the Church Modern Logo, the full name and registration icon is designed, running in line with the bottom portion of the logo.

The colors of the Church Modern Logo are Fill: 100C100M100Y100K, Outline: None, Fill: White, Outline: None and Fill: Fountain, Outline: None.

The name of the fonts are Bauer (Normal)(ENU).



More Case Studies
More from pre-designed-church
Pre-Designed Logos
Custom Logos