Health Fitness Logo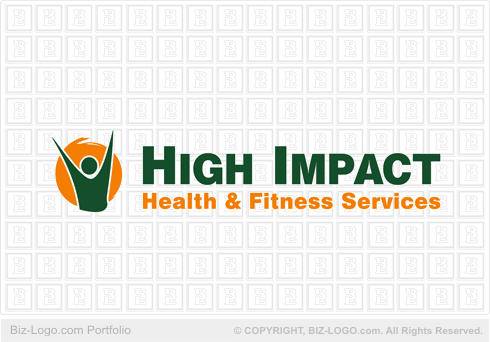 This logo is not for sale.
Similar logos are available in the pre-designed-fitness-logos-gym-logos category:
More Fitness / Gym Logos
Health Fitness Logo
Image file: health-fitness-logo.gif
The logo on display, is a pre-designed logo by Biz-Logo.com.

The price of the logo is $125.90.

A health and fitness center in operation in Fitchburg, MA, United States of America called for a business logo.

Our clients from Fitchburg reached the end of their research on the web site of Biz-Logo.com. The logo design was to their disposal in the people category on our web site.

The Health Fitness Logo is an image of an cartoon person with arms stretched in the air. At the back of the cartoon person is designed a circle flowing past the arms of the cartoon person at wrists length. The circle breaks up in several small swooshes above the head of the cartoon person. Between the circle and the cartoon image is a border designed in the color white. The logo has no frame or shadow base.

Our clients received 19 concept designs before they decided on the final design. Three concept design files were emailed to our clients.

The turn around time is one business day between each of the concept design files.

The name of the company is compiled by two words. These words are designed to the right hand side of the logo. The words are designed in capital letters. Each word commences with a larger capital letter than the rest of the word.

The tag line of the logo is designed underneath the name of the company. The tag line is compiled by four words designed in small letters. Each word commences with a capital letter.

The names of the colors are Fill: 100% PANTONE 357 C, Outline: None, Fill: White, Outline: None and Fill: 100% PANTONE 151 C, Outline: None.

The name of the fonts is Aquaduct Warp (Normal)(ENU).
More Case Studies
More from pre-designed-fitness-logos-gym-logos
Pre-Designed Logos
Custom Logos